←

McDonald's Big Mac Hamburger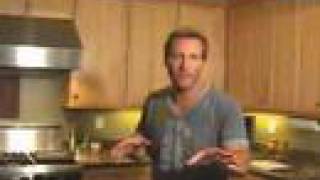 McDonald's Big Mac Hamburger

Brothers Dick and Mac McDonald opened the first McDonald's drive-in restaurant in 1948, in San Bernardino, California. When the brothers began to order an increasing amount of restaurant equipment for their growing business, they aroused the curiosity of milk-machine salesman Ray Kroc. Kroc befriended the brothers and became a franchising agent for the company that same year, opening his first McDonald's in Des Plaines, Illinois. Kroc later founded the hugely successful McDonald's Corporation and perfected the fast food system that came to be studied and duplicated by other chains over the years. The first day Kroc's cash register rang up $366.12. Today the company racks up about $50 million a day in sales in more than 12,000 outlets worldwide, and for the past ten years a new store has opened somewhere around the world an average of every fifteen hours.
The double-decker Big Mac was introduced in 1968, the brain-child of a local franchisee. It is now the world's most popular hamburger. Follow my Mcdonald's Big Mac hamburger recipe below for that same popular taste at home.
I'm including my special sauce recipe here, or follow this link to grab a bottle of my Burger Special Sauce. A killer knock off of McDonald's Big Mac Sauce.

For a live demo of this classic hack, check out this video.
Source: Top Secret Recipes by Todd Wilbur.
Get This
Special Sauce
1/2 cup mayonnaise`
2 tablespoons French dressing (I use Kraft)
4 teaspoons sweet pickle relish
1 tablespoon finely minced white onion
1 teaspoon white vinegar
1 teaspoon granulated sugar
1/8 teaspoon salt
 
_main
1 sesame seed hamburger bun
Half of an additional hamburger bun
1/4 pound ground beef
Salt
Ground black pepper
1 tablespoon thousand island dressing or Big Mac Special Sauce clone (see Tidbits)
1 teaspoon finely diced onion
1/2 cup chopped iceberg lettuce
1 slice American cheese
2 to 3 dill pickle slices
1. To make your special sauce, combine all the ingredients in a small bowl. Stir well.
2. Place the sauce in a covered container and refrigerate for several hours, or overnight, so that the flavors blend. Stir the sauce a couple of times as it chills.
3. When you're ready to build your burger, use a serrated knife to cut the top off the extra bun half, leaving about a 3/4-inch-thick slice. This will be the middle bun of your sandwich
4. Place the three buns on a hot pan or griddle, face down, and toast them to a light brown. Set aside, but keep the pan hot.
5. Divide the ground beef in half and press into two thin patties slightly larger than the bun.
6. Cook the patties in the hot pan over medium heat for 1 to 2 minutes on each side. Salt and pepper lightly.
7. Build the burger in the following stacking order from the bottom up:
bottom bun
half of special sauce
half of onion
half of lettuce
American cheese
beef patty
middle bun
remainder of special sauce
remainder of onion
remainder of lettuce
pickle slices
beef patty
top bun

Makes 1 hamburger and 3/4 cup special sauce.
Taste exactly like Big Mac. Simply super!!!
This tasted exactly like the real deal. Nice Job.