←

Margaritaville Island Cocktails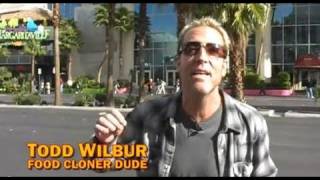 Margaritaville Island Cocktails

Bring the islands to you with clones of two trademarked cocktails from Jimmy Buffett's successful theme chain. Incommunicado, which is a tasty variation on a Long Island iced tea, includes five types of liquor plus a few fruit juices. Havanas and Bananas is a blended drink similar to a pina colada, but with the addition of Bailey's Irish Cream and creme de banana. I've listed the brand names for the alcohols as specified on the restaurant menu, but the recipe works just as well with any brands you prefer.

Source: Top Secret Restaurant Recipes 3 by Todd Wilbur.
Get This
Incommunicado
3/4 ounce Conch Republic light rum
3/4 ounce Bols Triple Sec
3/4 ounce vodka
3/4 ounce gin
3/4 ounce Margaritaville gold tequila
3/4 ounce grenadine
1 1/2 ounces cranberry juice
1 1/2 ounces pineapple juice
1 1/2 ounces sweet-and-sour mix
Garnish
Havanas and Bananas
3/4 ounce Cruzan dark rum
3/4 ounce Bols creme de banana
1 1/2 ounces Bailey's Irish Cream
4 ounces (1/2 cup) Pina colada mix
2 cups ice
Incommunicado
Drop a handful of ice into a shaker and add all the liquid ingredients. Shake well and pour the drink into a 16-ounce glass. Garnish with a lime wedge on a cocktail toothpick.
 
Makes 1 drink.
 
Havanas and Bananas
Combine all of the ingredients in a blender and blend on high speed until the ice is crushed and the drink is slushy. Pour into a 16-ounce glass and garnish with an orange wedge on a cocktail toothpick.

Makes 1 drink.
I made the Havanas and Bananas version. I used Jacquin's Banana Liqueur and Plantation Original Dark Barbados rum. Served it with TSR Bahamas Breeze Coconut Shrimps and Coconut Onion Rings. Best cure for winter blues!
Thank you Todd!