←

Cheesecake Factory Original Cheesecake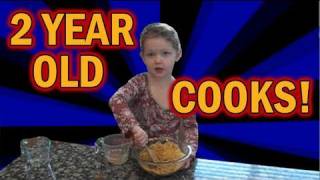 Cheesecake Factory Original Cheesecake

Menu Description: "Our famous Original cheesecake recipe! Creamy and light, baked in a graham cracker crust. Our most popular cheesecake!"

Oscar and Evelyn Overton's wholesale cheesecake company was successful quickly after it first started selling creamy cheesecakes like this clone to restaurant chains in the early 1970's. When some restaurants balked at the prices the company was charging for high-end desserts, Oscar and Evelyn's son David decided it was time to open his own restaurant, offering a wide variety of quality meal choices in huge portions, and, of course, the famous cheesecakes for dessert. Today, the chain has over 87 stores across the country, and consistently ranks number one on the list of highest grossing single stores for a U.S. restaurant chain.
Baking your cheesecakes in a water bath is part of the secret for producing beautiful cheesecakes at home with a texture similar to those sold in the restaurant. The water surrounds your cheesecake to keep it moist as it cooks, and the moisture helps prevent ugly cracking. You'll start the oven very hot for just a short time, then crank it down to finish. I also suggest lining your cheesecake pan with parchment paper to help get the thing out of the pan when it's done without a hassle.
My Cheesecake Factory original cheesecake recipe is so easy, even a 2-year-old can make it as shown in this video.
Source: Top Secret Restaurant Recipes 2 by Todd Wilbur.
Get This
_main
1 1/2 cups graham cracker crumbs
1/4 teaspoon ground cinnamon
...
First time making a cheesecake and this was perfection, I topped with a homemade strawberry sauce and everyone practically licked their plates. I baked @ 350 for 65 minutes in a water bath and it came out with just the right amount of jiggle. Already have been asked to make again, this is the only recipe I'll use. Thank you Todd!
Have made this several times now and everyone thinks I brought this from Cheesecake Factory and put it on my plate. This is really dense and rich.
I'm Todd Wilbur, Chronic Food Hacker
For over 30 years I've been deconstructing America's most iconic brand-name foods to make the best original copycat recipes for you to use at home. Welcome to my lab.
What's Hot